Recently, at the end of June, we had the opportunity to shoot a wedding in Vancouver, Washington, and it was AMAZING! Neither of us had been out there before so we were super excited to explore a new part of the country. We left a few days open before and after the wedding so we could have some time to do what we wanted, which we do for most of our destination weddings, and it's the best! Our hotel that we stayed at was in Portland, Oregon, which was perfect because it's just 20 minutes away from Vancouver. Although we were only there for a few days, we were able to explore quite a bit! Here's a list of our top 5 favorite things we did:
1.Eat at Blue Star Donuts! We did our research before deciding between Blue Star and Voodoo Donuts (the competing doughnut company in Portland) and we're so glad we did! These doughnuts were amazingly DELICIOUS! Honestly, you can't go wrong with any of the flavors there, but the ones we tried were Passionfruit Cocoa Nibs, Blueberry Bourbon Basil, Cointreau Creme Brulee, Lemon Poppy Buttermilk, and Chocolate Almond Ganache (insert drooling emoji face here)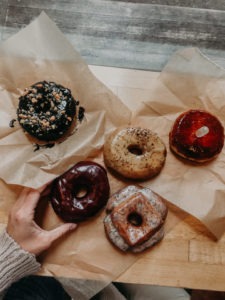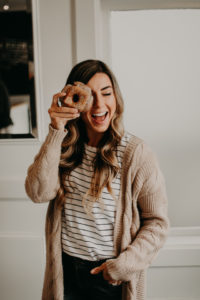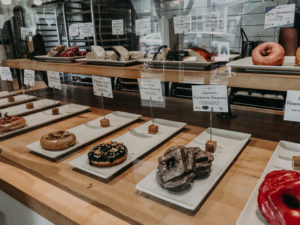 2. Make a trip out to Cannon Beach! You might recognize this famous Haystock Rock from the classic 80's movie The Goonies! It's super cool on screen but it's even more amazing in person! The water here is super cold, so no one ever really goes swimming, but you can pack some marshmallows, graham crackers, start a fire, and chow down on some s'mores for the perfect beach trip! We definitely recommend making sure your gas tank is FULL (not 3/4 of the way empty, like us) before you start on your trek because it's an hour and a half drive from Portland and there are NO gas stations on the way. You don't want to be coasting all the way down to the beach (like we did) but if you do, at least the drive through the forest is gorgeous!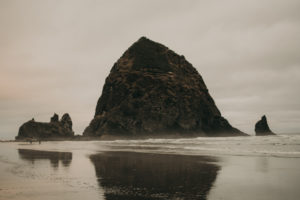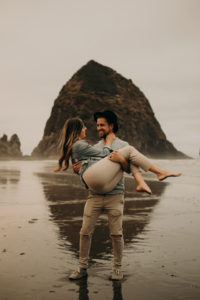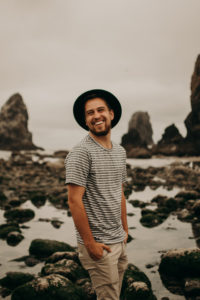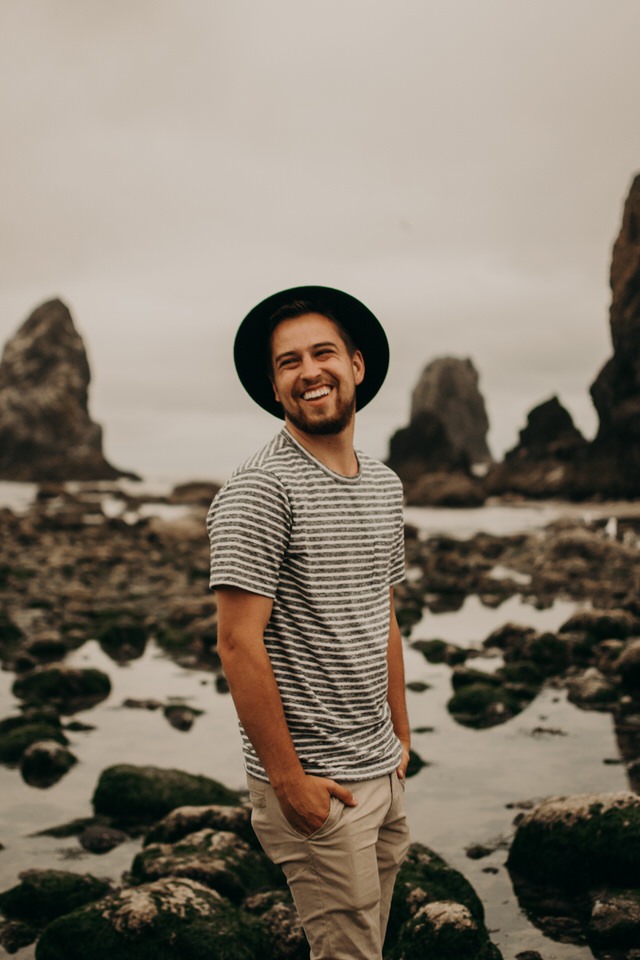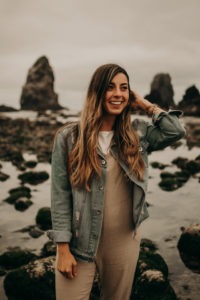 3. Stop by the Food Trucks! In downtown Portland, there's a street just full of food trucks that sell all sorts of yummy foods like mac n' cheese, sushi, Thai food, and tons more! It's the perfect place for grab n' go food so you can eat and walk around all the shops downtown!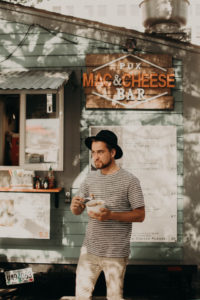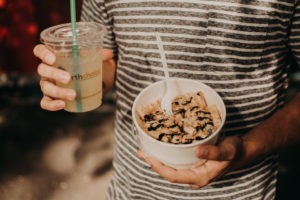 4. Get ice cream at Salt and Straw! A lot of locals recommended this place to us and now we know why! Salt and Straw has the most unique and delicious ice cream flavors we've ever tasted! And the best part- you can sample as many flavors as you want! Some of our favorite flavors were Honey Lavender, Birthday Cake & Blackberries, Sheep's Cheese & Strawberries, Sea Salt & Caramel, and Pear & Blue Cheese. Even just reading those names make our mouths water!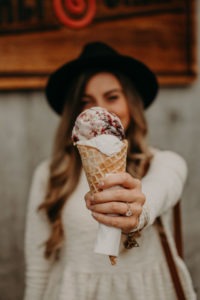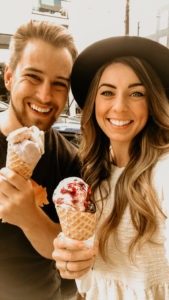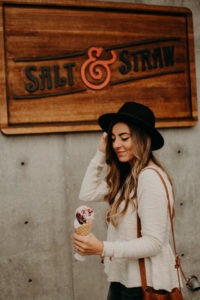 5. Visit a State Park! We REALLY wanted to go to Multnomah Falls but the park can only allow a certain amount of people in the area at one time, and by the time we got there it was full. But we stopped by Starvation Creek State Park and got up-close and personal with the waterfall there and it was beautiful! The nature out in Oregon is something we instantly fell in love with!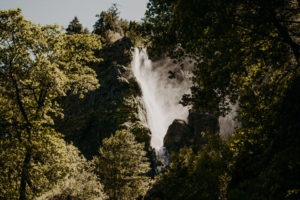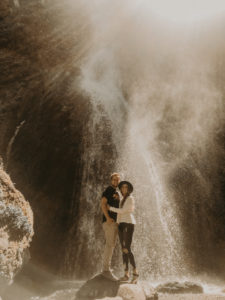 Honestly, we could have spent weeks out there exploring everything, but it was definitely a trip to remember and we hope to visit again soon! Oh, and that wedding we did? You can check it out here!